EGJH Science Department thanks Rincon Rotary for $500 grant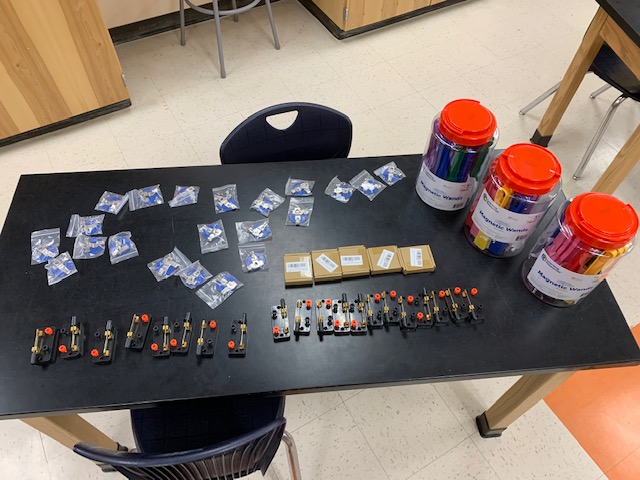 ---
Thank you Rincon Rotary! The seventh grade students and science teachers at Emily Gray Junior High would like to thank the local Rotary
Club for their generous $500 grant to purchase materials for our school. The science department purchased wires, batteries, lumber, switches,
electrical components, magnets, and magnet wire. These materials are already being used and will create several hands-on learning
experiences for our 7th grade students exploring electrical currents, circuits, magnetism, and electromagnetism.
Student quotes about our circuit lab:
"The best part was that you got to interact with all the pieces and actually understand how circuits work."
"The fact that I got to put together an electric circuit and figure out how the parallel and series circuits worked outside a diagram or photo."
"The best part was feeling the
accomplishment of building the parallel circuit after only 3 tries.
We were very proud of
ourselves." "The best part was making the light bulb light up because you
feel like you did it."
Several of our students had
never built a circuit or worked with electricity before. The materials from this generous
grant created learning and
memories for our students that will last a lifetime.