Career and Technical Education (CTE)
CTE stands for Career and Technical Education.
These classes are designed to give students hands on, real world college and career preparation. Our programs are 2 - 4 years and offer students active work experiences, certifications and business and industry connections. Students not only learn the academic content and required skills for their industry, but practice professional skills such as interviewing, professional etiquette, computer skills and resume writing. Classes also focus on the building of reading, science and math skills.

Each CTE program gives students a chance to join a student organization, through which they can travel to workshops, leadership trainings and regional, state and national competitions.

All CTE programs teach Professional Standards that are designed to help students through the college and career admission process. You can see the Arizona CTE Professional Standards here.

We are offering eight fabulous CTE Programs at TVHS for the 2022/2023 school year. Click on the links below each program name to find out more! For more information on these programs, you can contact our school counselors, CTE teachers or CTE director. Students are always welcome to come by our classrooms for a tour, too!
PimaJTED Registration for next year is now open!

If you're planning on taking a class through PimaJTED next year, you will need to register through their school--NOT through your TVHS Counselor. Please go to pimajted.org and click on "Student Services" and "Enrollment Information" to get started. You can also contact the PimaJTED counselor, Ms. Tanisha Tatum if you have more questions.
Do you work in any of the following fields or something closely connected?
Mechanical Drafting --- Digital Photography --- Film and Television -- Marketing ---Sports Medicine -- Stagecraft-- Agriscience-- Machining and Manufacturing -- Computer Sciences

TVHS is looking for business and industry partners who can come visit our classrooms, host field trips, offer job shadowing, and help us to build relevant, exciting classes that support standard industry curricula. We want to make sure our curriculum is up-to-date, on target and meaningful to our students, and who can help with that better than people actually in the field?

If you are currently employed in any of the above fields, or run your own business in these fields, we'd love to have your help! Please contact Sarah Jayne, our CTE Director through email or the front office at 520-760-0801.

These connections make a real and lasting difference to our students and we appreciate the support of our community!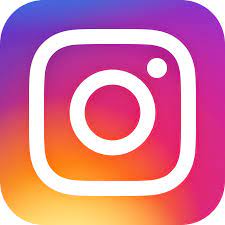 tvhs_cte

Updates, photos, essential memes on all things Career and Technical Education....come check it out!