Hi Hawks!
It's so great seeing all of you on campus! The new library is not open yet due to construction. In the meantime, I'm working in the new school office. Feel free to pop by to say hi and talk about books!

Did you know you can check out ebooks and audiobooks on the Sora app or website? You don't even need a public library card! Just use your student Gmail login info for access to the TVHS collection and the Pima County Public Library collection of ebooks and audiobooks.
Stay nerdy,

Ms. Riffle
About Our School Library
LIBRARY HOURS
| | |
| --- | --- |
| Monday | TBD |
| Tuesday | TBD |
| Wednesday | TBD |
| Thursday | TBD |
| Friday | TBD |

Closed holidays, breaks, grading days, & weekends.
Our library houses about 4000 books. Browse the shelves or search the catalog to help you decide what to read next!
You can also log in using your school email and student ID number to view your checkouts or check out ebooks and audiobooks.
Fiction is organized alphabetically by author's last name. Nonfiction is organized according to the Dewey Decimal System.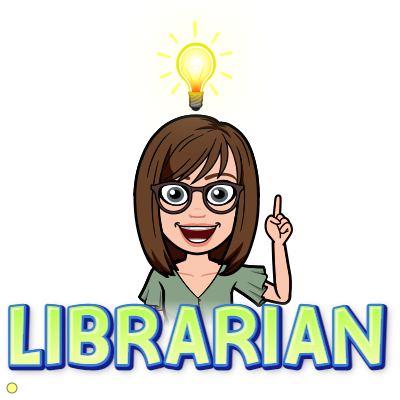 Paige Riffle is the TVHS Librarian. The 22-23 school year will be her 7th year at TVHS. She is a certified teacher-librarian with an endorsement in gifted education.
In her free time (of which there's never enough), Ms. Riffle enjoys reading (duh), the occasional short-lived hobby, and chasing after her toddler.
Guiding Principles of the TVUSD Libraries
Lifelong Learning
Students can develop critical thinking skills and the desire to learn. Lifelong learners are self-motivated, open-minded and engaged. They grow personally and academically all their life.
Literature Appreciation
Students can learn to value and enjoy reading through a variety of books. This develops an expanded worldview, multicultural understanding, critical thinking skills, and a scientific mindset.
Information Literacy
Students can find, interpret, analyze, synthesize, evaluate, and communicate information. Information literate students can be successful and capable learners in pursuit of new knowledge.